CHIPOTLE
Conversion of an existing ground-floor office suite to a restaurant retail space. Scope included exterior mechanical platform to support new HVAC infrastructure including new heat pumps, a pollution control unit, condensing units and walk-in cooler equipment. Required new electrical power and gas upgrades to support kitchen equipment including gas range, steam tables and refrigeration units. Coordination of life-safety system controls for new Ansul hoods and pollution-control unit. Plumbing scope included new restroom core, grease trap and 600 gal. water heater. Specialized custom wood paneling and finishes throughout. New epoxy flooring at prep areas with high-polished concrete floor at public server areas.
SIZE: 3,700 sq. ft.
DURATION: 12 weeks
ARCHITECT: FHA Architects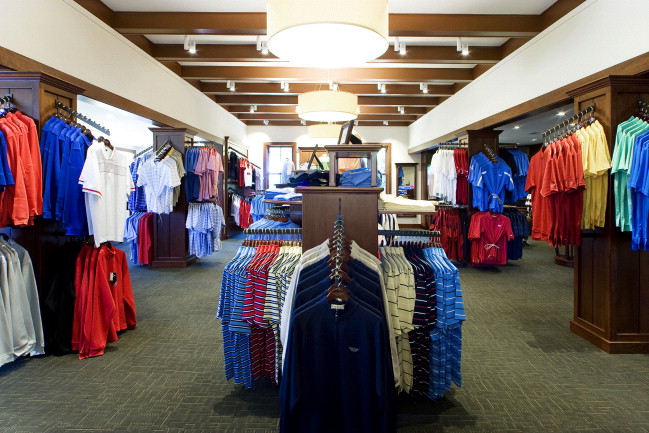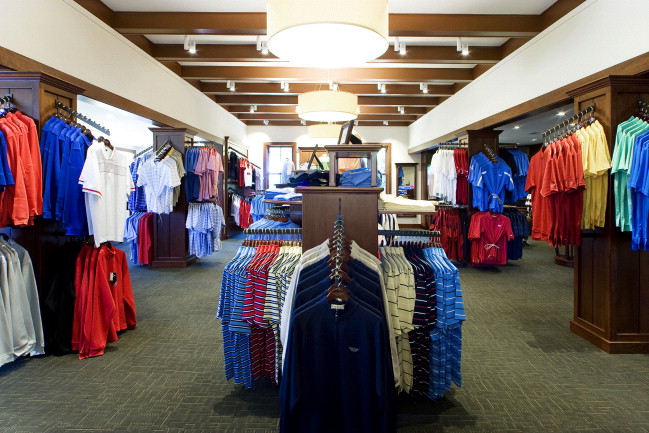 OLYMPIC CLUB
We renovated the existing pro shop to expand the sales area and add new finishes to the space in preparation for the 2012 US Open. Work included new cherry wood stained trim, aluminum-clad entry doors with a stained finish on the interior, updated windows, restrooms with stone flooring, stucco, entry brickwork and the construction of a painted redwood trellis along the featured elevation entrance.
SIZE: 5,000 sq. ft.
DURATION: 14 weeks
ARCHITECT: Kotas/Pantaleoni Architects
UMPQUA BANK
High end interior renovation for premier bank in San Francisco. Their new space highlights a full height reclaimed wood integrated feature wall, specialty finish concrete floors, custom designed catalyst wall featuring 6 full sized, interactive displays and projection signage.
SIZE: 5,000 sq. ft.
DURATION: 16 weeks
ARCHITECT: McCall Design Group
LUMINA SALES CENTER
The 6,000 sq. ft. remodel turned a historic building downtown San Francisco into a state-of-the-art showroom for Tishman Speyer's Lumina residential towers. Notable features include full height marble feature walls, an interactive scale model table, and an interactive video wall comprised of 9 touch screens for users to explore the many amenities of the new apartment tower. The showroom was designed with a fully integrated, full height custom wood veneer graph wall cladding system, built to resemble the luxuriant lobby of the Lumina Towers themselves.
SIZE: 6,000 sq. ft.
DURATION: 17 weeks
ARCHITECT: Heller Manus
FOUNDRY SQUARE CAFE
Built from warm shell in SOMA's Foundry Square development, this retail café is home to Red Door Coffee. The cozy 1,000 sq. ft. space houses curved custom millwork booths, reclaimed teak wood walls, and a custom acrylic ceiling art installation. Full kitchen amenities include a 3 compartment sink, an industrial dishwasher, ice maker, display case and beer taps.
SIZE: 1,000 sq. ft.
DURATION: 8 weeks
ARCHITECT: Plum Architects & Shimoda Design