ALIGN TECHNOLOGY
Complete interior renovation of two buildings to serve as Align's corporate headquarters as well as their research & development facility. The design goal was to reuse as much of the existing construction as possible and modify where needed to suit Align's corporate culture and operational needs. The interior construction elements of the space varied from the new boardroom and executive offices to their Technology Development Lab where power and mechanical requirements had to be designed for equipment in use now as well as equipment not yet invented.
SIZE: 125,000 sq. ft.
DURATION: 14 weeks
ARCHITECT: RMW interiors & architecture
JAMBA JUICE
This project was a combination tenant improvement and commercial kitchen for Jamba Juice's corporate headquarters in Emeryville. Kitchen designed as a research and development center to test longevity and quality of food items and create new products. Special features included walk in refrigerators, freezers, test stations and ovens.
SIZE: 38,000 sq. ft.
DURATION: 16 Weeks
ARCHITECT: Rapt Studio
MEDIVATION
Skyline collaborated with medical technology company, Medivation, and RAPT Studio to completely remodel 3 floors of space at 525 Market Street. The completed office featured an interconnecting staircase joining the 35th and 36th floors and glass Modernfold partitions dividing the multi-purpose room and the break room. Medivation's new office design consists of 60% enclosed offices and conference rooms, and 40% open office environment.
DURATION: Phase 1, 16 Weeks Phase 2, 12 weeks
SIZE: 81,000 sq. ft.
ARCHITECT: RAPT Studio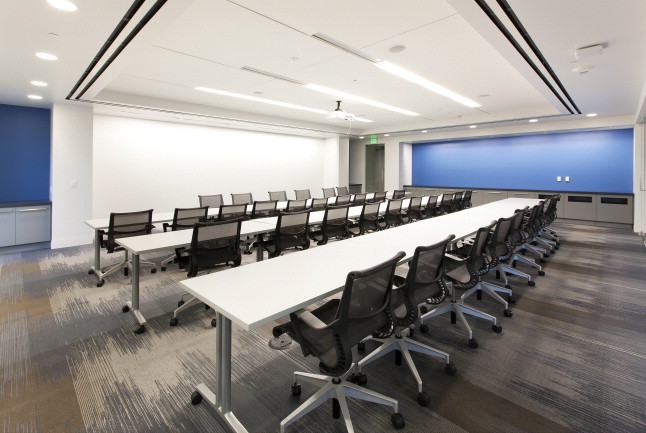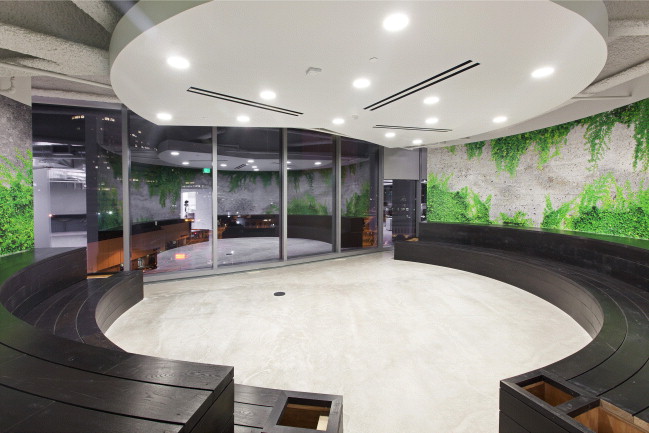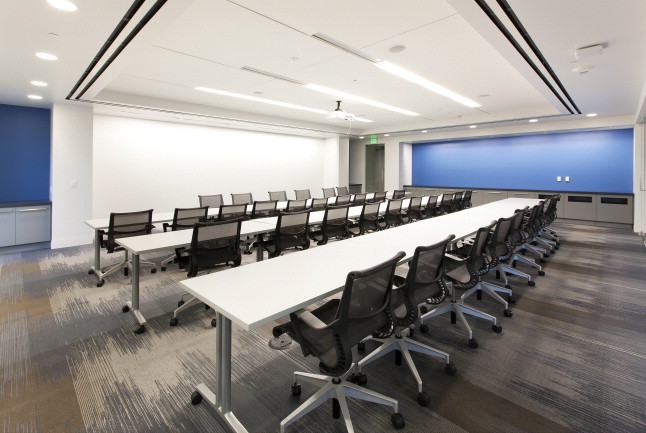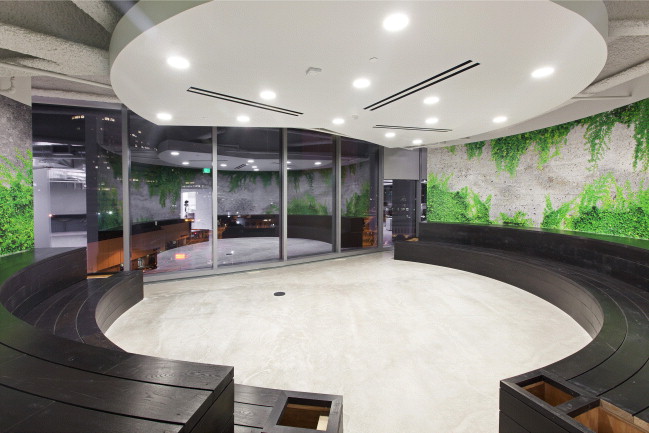 PANDORA
The internet radio mogul, Pandora, hired Skyline Construction in 2010 to build their headquarter office in Oakland. Three years later, Skyline and Pandora's relationship continues to grow, as Pandora's fourth expansion is completed. Their campus location evolved from a traditional office to an innovative "urban planning" themed workspace housing stylized fabric banquettes, voice recording studios and several themed collaboration areas.
SIZE: 90,000 sq. ft.
DURATION: Phased over 37 weeks
ARCHITECT: Onyx West, Inc. & Studios Architecture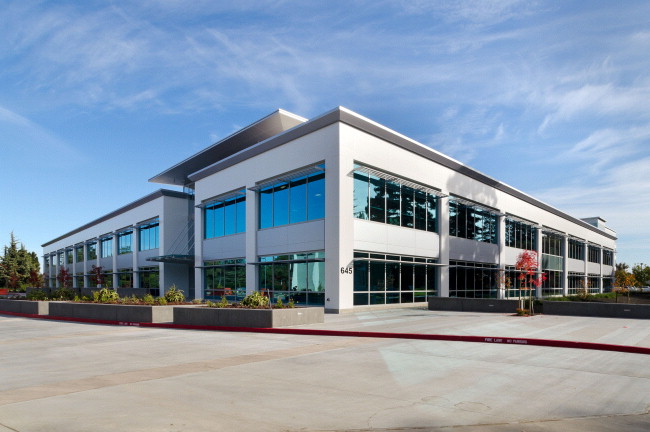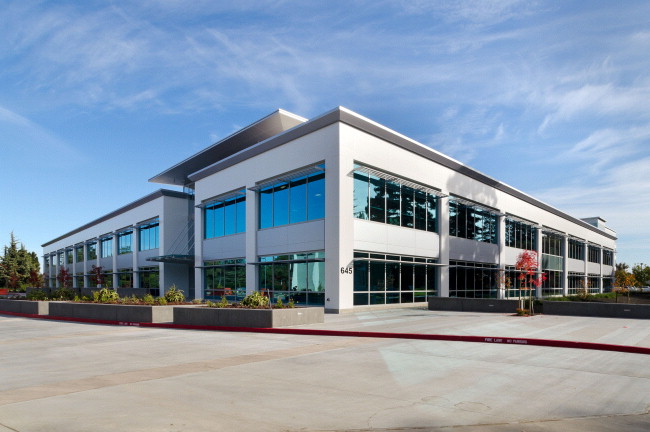 ST. JUDE MEDICAL
The corporate headquarters of Pacesetter, Inc., a division of St. Jude Medical, appointed Skyline to retrofit their 40 year old building with full tenant improvements. After evaluating the building's expected versus actual functionality, cost of the retrofit and aesthetic appeal, the project soon evolved into a demolition and complete new steel, skeletonized rebuild. The new direction of the project added more value for the client. The costs associated with the original retrofit compared with the new build were relatively close, and the new building will offer St. Jude Medical with a wider range of options to configure the functionality of the space along with the fresh modern look that they wanted to achieve.
SIZE: 131,500 sq. ft.
DURATION: 52 weeks
ARCHITECT: ArcTec