Top 10 Memorable Moments of 2019
2019 was a wonderful and very busy year for all of us at the Skyline Family of Companies. As this year comes to a close and we reflect on our experiences, we want to share with you a few of the highlights.  Here are 10 of our most memorable moments that shaped 2019.
1. From one company to a family of companies with expansion in Chicago and the Bay Area
In early 2019 we expanded into new markets and added additional service lines through the creation of Skyline's Family of Companies. Skyline Capital Builders was established to specialize in ground up, hospitality and building repositioning in the Bay Area, while ACCEND Construction specializes in commercial construction in Chicago.
Why Chicago you ask?
In this two minute video, David Hayes CEO, Jessica Carps CFO and ACCEND President Andrew MacGregor discuss why many Bay Area companies are expanding into Chicago.
2. Jessica Callahan discusses how companies use densification to combat rising costs in the Bay Area
The San Francisco Bay Area has officially passed New York as the world's most expensive place to build, leaving tenants and contractors looking for ways to adjust. Our teams have uncovered many ways to help clients densify their space, while meeting all city and building codes and keeping costs in line. Vice President of Operations, Jessica Callahan took to the podium at the Bay Area State of the Office event to discuss densification, cost savings and other trends in the market.
Read more from Jessica on the topic here: https://hubs.ly/H0kKSxg0
3. Celebrating women in construction all year long
With smart and inspiring women at all levels, and in all roles within this business, it is a wonderful time for women to enter the construction industry. In this short video, hear from Skyliners why diversity is on the rise in construction.
4. Being part of our client's growth
There's nothing we value more than relationships. Oracle and Skyline have partnered since 2011 to build office space throughout the Bay Area. Most recently, Oracle envisioned a refresh and modernization to their Redwood Shores campus and our team helped bring that vision to life. We were proud to unveil their new space with features and designs that were very true to Oracle's elevated standards and culture. To read more about the project and view the gallery, visit https://www.skylineconstruction.build/oracle
5. A new kind of CEO in construction
Very few can inspire people quite like our CEO, David Hayes. David not only advocates for diversity and inclusion in construction, but he also personally mentors and empowers diverse employees in our company to elevate their careers. We're very proud of what David is doing to spread awareness and level the playing field in our industry. Read more about his views on the state of construction, diversity and leading an employee-owned company in the Bay Area: https://lnkd.in/gaXnEPd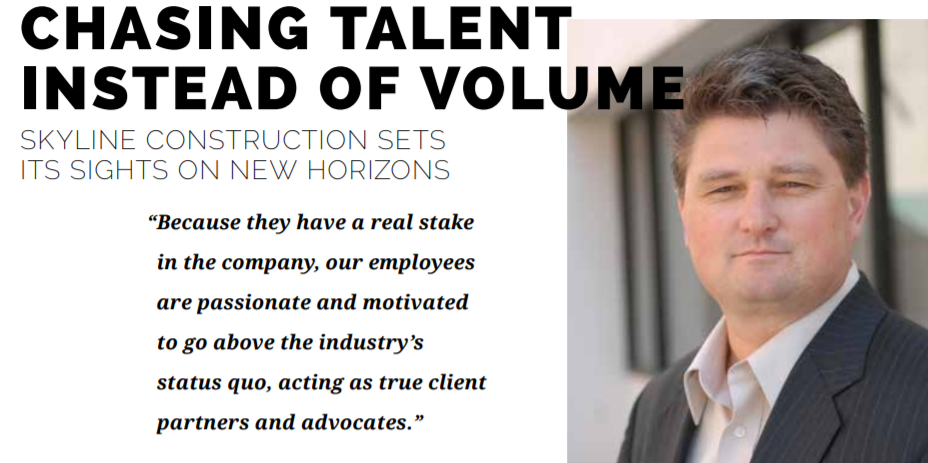 6. The historic building repositioning of 657 / 667 Mission Street in San Francisco
The team at Skyline Capital Builders spent this year working on a complex repositioning to a historic building downtown San Francisco, where two adjacent early 20th Century buildings are being seismically retrofitted and adjoined into one. Although it would have been quicker and easier to demolish one of the buildings and expand the other, the intent was to keep the historic integrity of the buildings in place. Learn more about the project in this quick video:
7. Jessica Carps Named Bay Area Power Woman
We're so proud of our CFO, Jessica Carps, for being recognized as a Bay Area Power Woman by Bisnow. Jessica has made an amazing impact at Skyline since joining in 2015 and will play an integral role in our growth and success as she empowers others to propel forward.
To read more about Jessica, visit https://www.skylineconstruction.build/jessica-carps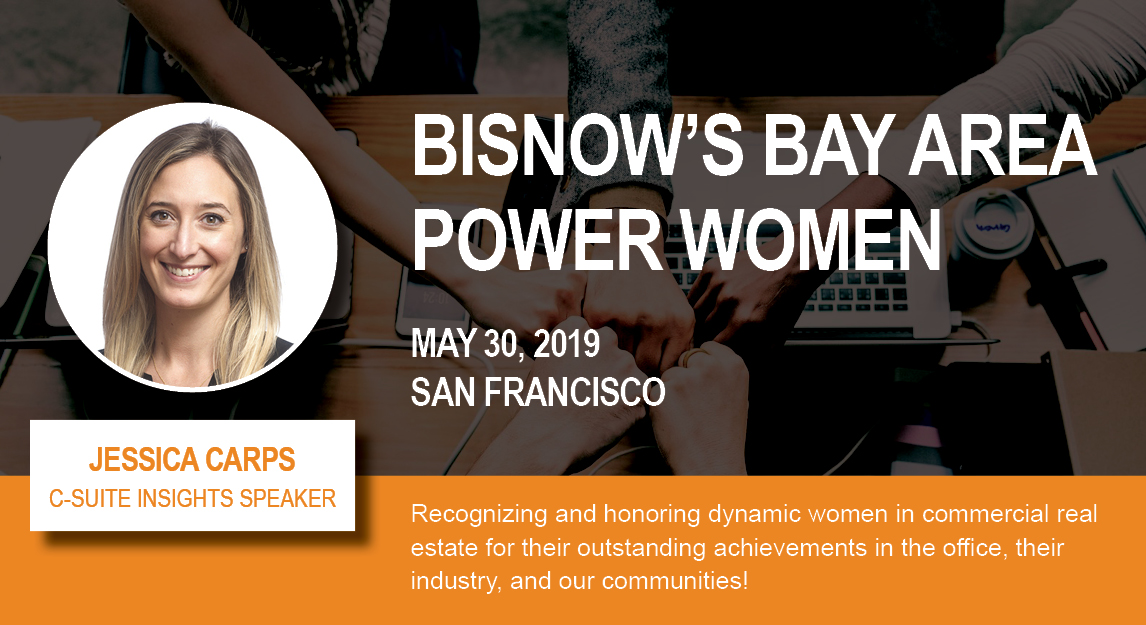 8. Proud to be recognized as the Bay Area's top contractor!
This year we were named among the largest general contractor in the Bay Area by both the Silicon Valley Business Journal and the San Francisco Business Times. With 75 reputable general contractors featured on the list, we are honored to be in good company. Our steady and intentional growth is attributed to hiring and mentoring the industry's brightest and most driven team, who in turn see their role on construction projects as a true partner and advocate for clients to help them realize their vision.
9. A beautiful renovation for the Olympic Club
A valued client since 2010, we were honored to partner with the Olympic Club again this year to provide building upgrades to their women's locker room and fitness center, which turned out more gorgeous than we could have imagined. See some of the photos here: https://www.skylineconstruction.build/olympic-club
10. Andy MacGregor discusses trends in Chicago's construction industry with Crains Chicago Business
Over the past 20 years, Andy MacGregor, President of ACCEND has established a name for himself in the Chicago construction market, building some of the region's largest, most complex and creative spaces. He recently shared his thoughts on the evolving and booming Chicago construction industry with Crains.  Catch what he had to say here…https://hubs.ly/H0lCK5l0