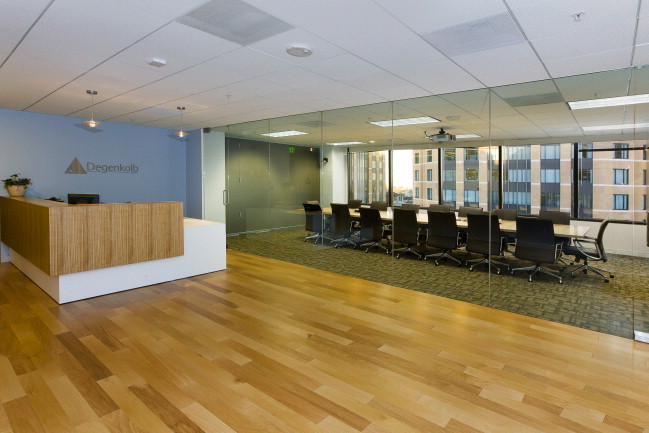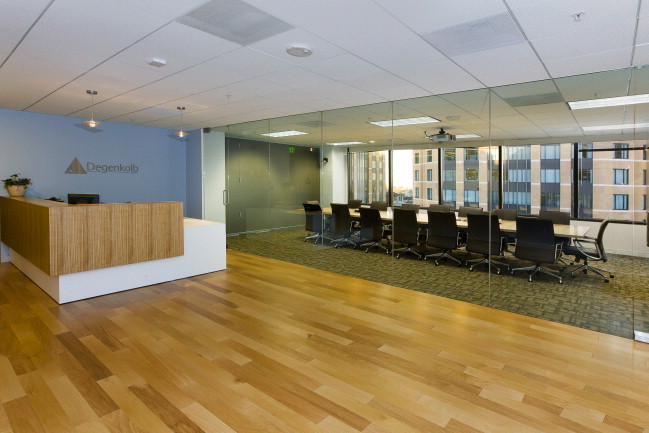 DEGENKOLB
Tenant improvement of Degenkolb's corporate headquarters. Included upgraded low-flow restroom fixtures, 3Form translucent resin paneling in 10 office and conference room fronts, custom banquet seating in the main conference room and the reuse of original 2x4 light fixtures while still meeting Title 24 and achieving LEED credits.
SIZE: 15,000 sq. ft.
DURATION: 10 weeks
ARCHITECT: RMW Architecture & Interiors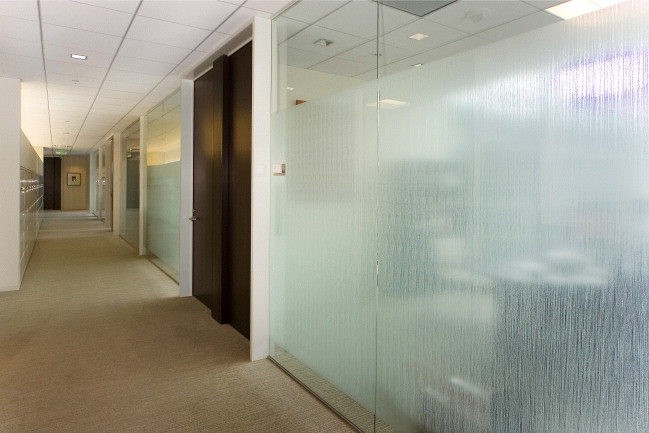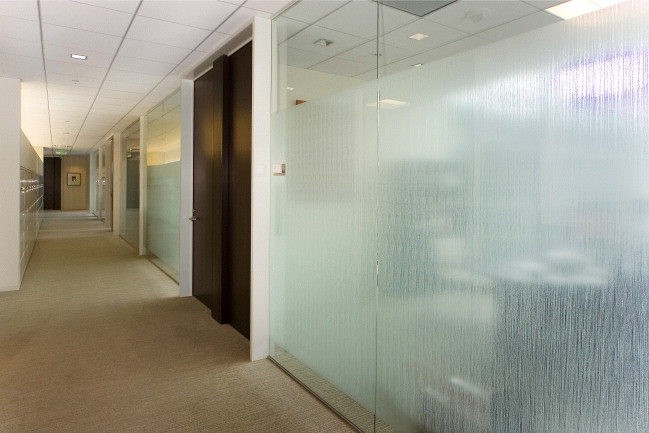 GIBSON DUNN
LEED Gold Certified space including four full floors, imported stone from Egypt encompassing the reception area, a new stair opening to the floor above with a custom glass handrail/guardrail system and a two-level Venetian plaster feature wall. Other notable improvements include wood paneling and millwork with Sapele and Eucalyptus veneers as well as full video-conferencing ability with a Grafik Eye System.
SIZE: 65,000 sq. ft.
DURATION: 16 weeks
ARCHITECT: Gensler
SERVER FARM
Complete building renovation and new construction of a LEED Silver data center including exterior façade, site development, redundant UPS, redundant standby generators, new electrical service, distributed Power Management Modules, direct and indirect evaporating cooling and administrative offices. The data center was designed to obtain an average annual PUE of 1.3 and will be protected by a zoned pre-action system as well as a VESDA early warning detection system.
SIZE: 30,000 sq. ft.
DURATION: Phased over 10 months
ARCHITECT: Gensler
SILCON VALLEY BANK
Multiple floors of tenant improvement work in a LEED Gold Certified Core & Shell building. This high-end tenant improvement included wood ceilings in reception with stone flooring, a custom glass wall in the elevator lobby with LED back lighting and private offices constructed using an original Permasteelisa Demountable System with a custom window film pattern throughout.
SIZE: 29,000 sq. ft.
DURATION: 12 weeks
ARCHITECT: Fennie + Mehl Architects